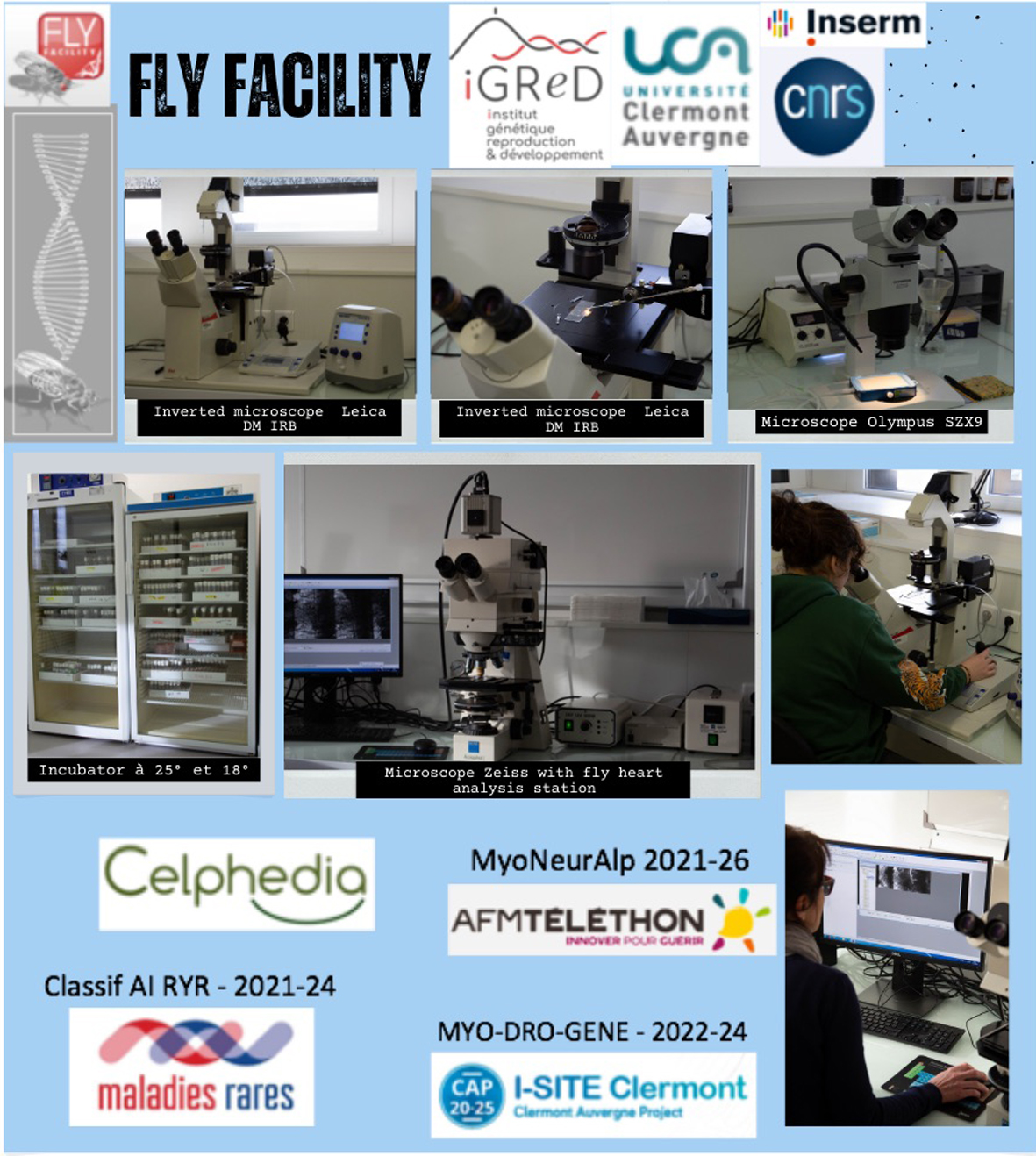 Missions
Fly Transgenesis Microinjection Facility has been initially created in 2005 to provide Drosophila transgenesis services to members of the European Network MYORES. Since 2015 we are part of the Celphedia infrastructure that connects all transgenic animal models in France.
Mission
Fly Facility is Transgenesis Platform directly associated with K. Jagla research team in Genetics Reproduction and Development Institute (iGReD) and benefits of counseling from the local fly experts. The skills of the transgenesis platform have been made available primarily to local laboratories but also to external laboratories in the case of scientific collaboration.
General objectives:
@ The creation and functional analyses of Drosophila melanogaster models of genetic human diseases. Contribution to Precision Medicine.
@ Research and Development in the field of transgenesis and genome editing
@Fly services are coming soon…