Transposable elements (TEs), DNA sequences able to moving from one chromosomal site to another, are major components of every organism. For example, they represent nearly 20% of the genome of Drosophila melanogaster and in humans, the family of retrotransposons, which move via an RNA intermediary in a process called retrotransposition, represents more than 40% of the genome. Because of their ability to transpose, ETs represent a constant threat to the stability of eukaryotic genomes, and protective mechanisms limiting their mobilization have been initiate in cells. Nevertheless, TEs have effectively colonized genomes, which leads us to believe that on the one hand, they have the ability to bypass host defense mechanisms and mobilize in cells that will ensure their propagation to the next generation; on the other hand, their mobilization brings an evolutionary advantage to organisms via the gene expression variability they can induce and the genetic dynamics they bring about.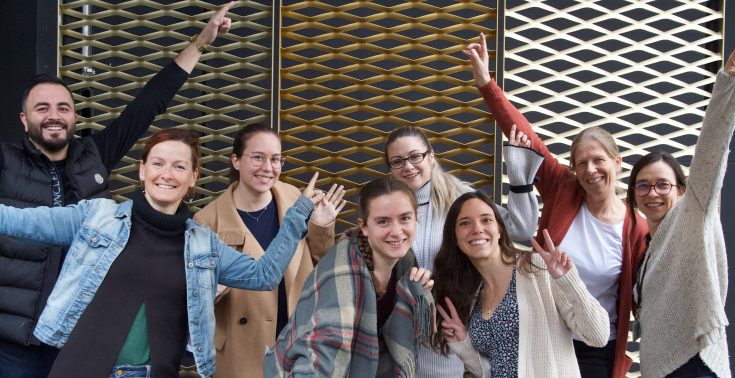 Research
Our research focuses on the mechanisms allowing a balance between TE repression and mobilization. To this goal, we work on Drosophila melanogaster and combine genetic approaches, molecular and cellular biology as well as transgenesis and genome wide analyses.
We are investigating three specific features of this control:
Silencing mechanisms controlling TE: We are investigating the molecular mechanisms and actors involved in the multiple pathways of the genomic defense acting against TE invasions. Their spatio-temporal specificities and plasticity are examined as well as strategies allowing these silencing to exert their effect on the progeny.
Role of heterochromatic regions: We are investigating the role of heterochromatic regions and focus our study on their control of transposable elements. Heterochromatic loci producing small RNAs and called piRNA clusters such as the flamenco locus (or COM locus) are more particularly examined through the analysis of their molecular structure and dynamics, their transcriptional control, their nuclear localization, and their evolutive history.
Impact of transposable elements on the structural and functional organization of the genome: Due to their regulatory sequences and to specific chromatin structures associated to their insertions, transposable elements and their regulatory loci can be considered as creative forces directly contributing to genome regulation. Our goal is to unravel the relationship established between these sequences and their host genomes.
Host- endogenous retroviruses reactivation relationship:
Overall, our study aims at gaining a deeper understanding of the silencing pathways used to control TE and their potential impact on the epigenetic regulation of eukaryotic genomes. Additionally, it aims at elucidating why a high amount of TE sequences is present in each genome while a strict control acts to restrict their invasion.
Publications
33 publications
Theses
2 theses
Subject:
Thèse de Marianne Yoth
Realized by :
Marianne Yoth
Subject:
Etude de la biologie des clusters de piARNs chez Drosophila melanogaster en utilisant comme modèle le locus flamenco
Realized by :
Nolwenn Mouniee