Working with the plant, Arabidopsis, and the yeast, S. cerevisiae, we study the molecular and cellular mechanisms assuring the maintenance of the genome, and its faithful transmission through development and reproduction.
Funders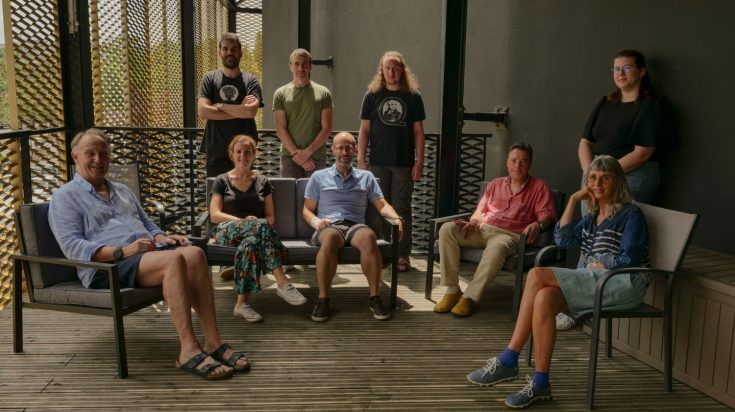 Research
1/ Recombination, DNA breaks and Chromosome stability  (Contacts: Sébastien Lageix, Maria Gallego, Charles White). 
Chromosome breaks occur in all living cells and, by separating all or part of a chromosome arm from its centromere, can result in the loss of hundreds or thousands of genes.  Multiple, highly conserved recombination pathways efficiently repair chomosome breaks, and the specific repair mechanism used determines the outcome of the repair.  With new tools (in vivo DSB repair kinetics, CRISPR endonucleases, microscopy, cytometry, NGS sequencing, Nanopore …) we are studying the impact of genetic and epigentic contexts of chromosome breaks on the molecular mechanisms involved in their repair in mitosis and meiosis. 
2/  RAD51/DMC1 and the control of Meiotic Recombination. (Contact: Olivier Da Ines).
 Key to successful meiosis is DNA double strand break (DSB) formation followed by homologous recombination (HR). The latter depends on successful search and invasion of homologous DNA repair templates. For this crucial process organisms across phyla rely on the cooperation of two related recombinase proteins: RAD51 and DMC1. RAD51 is the sole recombinase protein acting during mitotic recombination. DMC1 is the leading strand exchange protein in meiosis with RAD51 playing a crucial supportive role yet having its own strand-exchange activity downregulated. Importantly, recombinases depend on accessory factors that determine their activity (many of which remain unidentified in plants to date) and the entire process is embedded in meiosis-specific chromatin architecture. Understanding why eukaryotes have two recombinases and how are their activities regulated remains elusive and is the main objective of this project.
3/ Meiotic adaptation to allopolyploidy. (Contact: Heïdi Serra) 
Allopolyploidy resulting from hybridization between related species is ubiquitous in the evolutionary history of plants. All newly formed allopolyploid organisms face the challenge of chromosome segregation during meiosis due to the two (or more) sets of non-identical related chromosomes (called homoeologues) inherited from each progenitor. Using the allotetraploid Arabidopsis suecica as a study model and a set of cytogenetic, genomic and epigenomic approaches, we are studying the processes allowing meiotic adaptation to allopolyploidy, and in particular the molecular mechanisms that control the pairing and recombination between homoeologous chromosomes.
4/  Telomeric and non-telomeric roles of the CST complex.  (Contacts: Michel Charbonneau, Nathalie Grandin) 
In all tumor cells, uncontrolled proliferation is associated with their capacity to maintain functional telomeres, the extremitites of linear chromosomes. Telomeric DNA is replicated by a specialized reverse transcriptase, telomerase. In addition, telomeres recruit specialized proteins that form a protective cap which prevents telomeres from being degraded by DNA modification and repair enzymes. We currently study in a classical model system, the yeast Saccharomyces cerevisiae, the Cdc13, Stn1 and Ten1 telomeric proteins, which form the evolutionary conserved CST complex, and are essential for ensuring telomere end protection and telomerase-mediated telomere length regulation, as well as in non-telomeric functions such as regulation of transcription and mitotic spindle stability.
Publications
67 publications