Teresa
JAGLA
Ingénieur de Recherche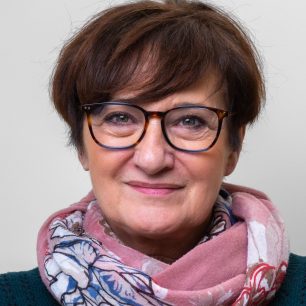 JAGLA
Teresa
Ingénieur de Recherche
IR
Resume
Aim of my projects is to performed functional studies to undestand patogenicity of RyR variants
by identyfication cellural pathways who is responsible for this process.
This project is directly related to the activity of the platform Fly Facility.
Research
The goal of my  project is a generation of Drosophila models (via CRISPR genome editing methods) rare genetic variants identified in patients with so far undiagnosed neuromuscular diseases. Our collaborators from rare disease references centers in Grenoble and Lyon had selected several variants of RYR1 encoding Ryanodine receptor and also DAG 1 encoding dystroglycan. During the project we have generated three different stable mutant lines in the RYR1 gene . The first variant pMet4881>IIE variant is located in the region forming the calcium pore of RYR1. Second variant IIE3345>F is located in the region responsible for regulating the flow of calcium units. During the Polonium program, we characterized successfully the phenotypes of these mutants. Two main axes have been chosen. The first is morphological with the characterization of the muscular structure , by different imaging techniques (confocal microscopy and electron microscopy ). The second is functional with the study of larval and adult locomotion (flight and walking). Selected techniques allowed us to confirm variant pathogenesis.The third mutation is the positive control. The Arg R614 >Cys mutation is clearly defined as pathogenic in the patientThe line has been generated and we are starting to perform functional tests on it. We just started functional analyzing of these lines . It was also carried out the planning two new undiagnosed variants preselection by geneticists from Grenoble which will also be implemented in cooperation with the Polish laboratory.
Publications
29 publications