Cyrille
DE JOUSSINEAU
Maitre de Conférences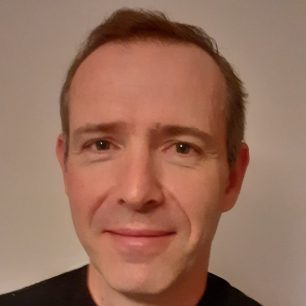 DE JOUSSINEAU
Cyrille
Maitre de Conférences
MCF
Resume
Diplomas
PhD: University of Montpellier II, 1999-2003: "Involvement of cell extensions emitted by the precursors of peripheral sensory organs in a form of remote lateral inhibition in Drosophila: evidence of the role of the Delta protein in their elongation".
Habilitation à Diriger des Recherches : University of Clermont Auvergne, 2021: "Modeling epithelial tumorigenesis in the accessory gland of Drosophila".
Career
Post-doctorate: Cardiff University, 2005-2007: Effect of thiazides on osteoblastic differentiation and mechanisms of osteoporosis.
Post-doctorate: Blaise Pascal University, 2007-2010: Mechanisms of adrenal gland tumorigenesis in a pathophysiological model.
Post-doctorate: University of Auvergne, 2011-2012: Mechanisms of embryonic muscle development.
Senior Lecturer: University of Clermont Auvergne, since 2012: Early epithelial tumorigenesis and pathways to tumor aggressiveness.
Research
Although the ten most frequent cancers are adenocarcinomas, early epithelial tumorigenesis is poorly described and the molecular mechanisms associated with this stage and with the acquisition of tumor aggressiveness remain poorly understood. In this context, we have developed a model specifically dedicated to the study of these stages, in the Drosophila accessory gland. Thus, we benefit from a genetically powerful model, which respects ethical rules (3R compatible model) but which nevertheless allows to follow how tumors appear and evolve in vivo.
Our past and present results show that early epithelial tumorigenesis consists in fact in several distinct steps associated to activation of specific signaling pathways, and that some pathways, but not others, are involved in tumor aggressiveness. Our ambition is to propose a unified model of early epithelial tumorigenesis and to test the importance of the discovered mechanisms in the evolution of epithelial cancers.
Publications
16 publications
Contact

Cyrille DE JOUSSINEAU